Petalled parties!
You want your flowers on all your big days to be as unique as you are. Let us help.
Petalled OFFERS:
You're a creative. You love bringing people together. You're a maker and a free thinker and as much as you want to DIY your flowers for life's big moments, it's a bit nerve-wracking. Let us take the stress away from you — we design, you arrange. It's DIY elevated. PRETTY BRILLIANT.
Bouquets
Bud Vases
Centerpieces
Boutonnieres
Garlands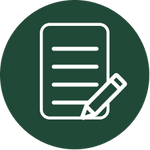 Tell Us More
Fill out the form below with all the important details of your special event. From bachelorette parties and weddings to a fun night in with friends, we can handle it all. Within 3 business days we will get back to you & schedule a time for you to speak with one of our event specialists.
Choose Your Style
You'll choose your style & colors and we'll match you with the perfect in season blooms, always, which will be picked, packed, & shipped overnight 2-3 days prior to your event.
Picture Perfect
Your flowers will arrive with step-by-step picture instructions, tool kits, and video tutorials ready for you to begin arranging just like the pros.